Functionally linking habitat fragments
Sandwiched between the small isolated fragments of habitat and the large-scale project areas are medium-sized stretches of the countryside capable of either enlargement and/or acting as functional corridors. Initiatives here commonly involve tree planting or the exploitation of watercourses' natural highway capabilities.
Environmental activity at these sites should mean the overall landscape becomes more permeable and better able to overcome the habitat's vulnerability to climate change.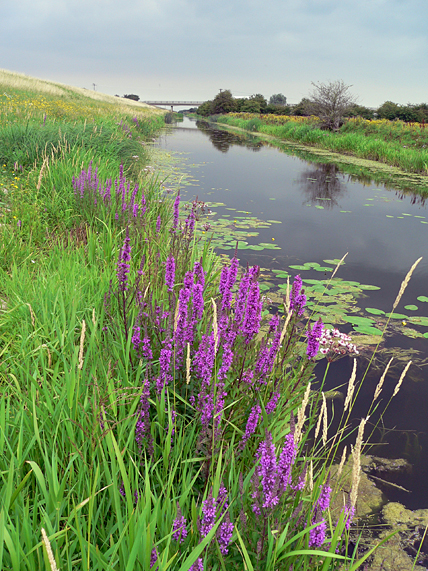 Challenge 1: 'Networking nature'
The Forum recognises that traditional conservation methods, often created small, isolated sites. To achieve a more connected landscape the Forum needs to harness local conservation activity to contribute to a strategic and holistic vision of the Region's natural environment. This objective will require functional linking of the Region's natural sites, hence 'Networking nature'.
The Forum has ensured its environmental opportunity map has been adopted at the regional level and appreciates it now needs to encourage local development frameworks to integrate 'networking nature' opportunities into their plans.
Click here to view the action plan pdf
Click here to view all the Challenges