Internationally significant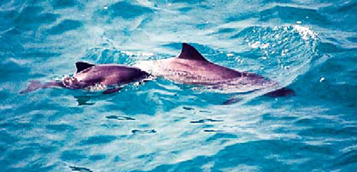 The East of England has three European Marine Sites:
The first is the Wash and North Norfolk Coast European Marine Site. This includes the UK's largest marine embayment and the UK's second largest area of intertidal sands and mudflats.
The second is the Suffolk estuaries of the Blythe, Alde, Deben, Orwell and Stour.
And the third is the Essex estuaries of the Blackwater and Crouch.

Covering an area stretching out for 12 nautical miles (22.224 km) from the coast, the marine zone consists of new offshore marine SCAs and SPAs (see Glossary).


This unique undersea environment supports numerous important marine communities of both European and national significance, These include breeding colonies of common and grey seal; perfect conditions for young herring and sole; the sponges of the Sheringham Chalk Gullies; living reefs of ross worms off Great Yarmouth; the economically important cockle and mussel beds in the Wash; and extensive venus clam beds off the Suffolk coast.

Working with the relevant authorities the Forum is ensuring the site's conservation condition remains favourable, whilst maintaining long-term productive fisheries.
Challenge 5: 'Safeguarding the seas'
The biodiversity of the marine environment and its sea and shellfisheries' capacities are compromised. Due to cumulatively damaging human interventions this regional environment is, in some areas in significant decline. The threat of climate change is set to further compound this problem.

The introduction of the Marine Bill is seen as critical and the Forum will do all it can to ensure the Bill's aims are achieved – in particular the establishment of an independent Marine Management Organisation. Also by 2012 a network of Marine Protection Areas will need to be in place.

Click here to view the action plan pdf
Click here to view all the Challenges